All business owners want to increase their conversions. You want to be able to find more leads, and then capture them and turn them into actual customers. It's the goal of everything you do for your business. Online directories have many benefits, but helping you get those leads and more customers into your door is by far the biggest.
The very nature of online directories is what allows them to do this. Today consumers go online before they purchase anything. When they do, the business listings in online directories are often the first thing they see. For example, when a customer searches for a business, product, or service in Google, the Google 3-pack appears before any other search result. This 3-pack is created using business listings from Google My Business. Facebook pages are also often the first result seen when customers search for businesses.
When customers see these results, they click on the link and learn more about the business. They learn about the products and services they offer, what their hours of operation are, and in many cases can even call the business. This is very effective. More than half of users that visit a business, or their listing, online using a mobile device visit the business within the same day of searches. Approximately one-third of users that make the same search on a laptop or desktop computer will also visit a business within a day after making a search.
By simply placing your business in online directories, you are vastly increasing the chances of customers seeing it and learning more about your business. They have been one of the best ways for businesses to increase their conversions for several years, and that momentum is not going to slow down any time soon.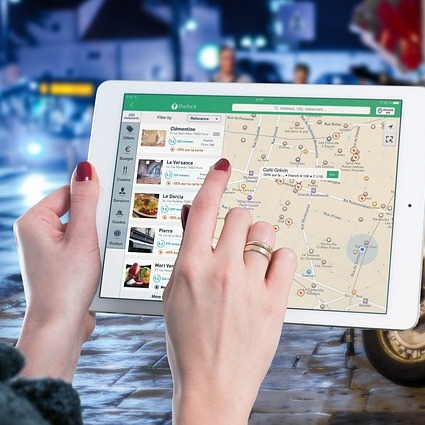 DSI Development offers done for you Online Directory Services, where we take the burden of you and your staff in trying to claim and verify the hundreds of business listings that can help your Google rankings. Claiming and optimizing online directories are vital for your local business. Get your free directory listing report today.

For local businesses, maintaining consistent business information across the web is critical for both search engines and users. With DSI Development's Listing Manager service, you can instantly generate structured listings across nearly one hundred of the web's best citation sources. Once set up, you'll be able to request edits to your business information that automatically gets pushed out to all the business listings which are your businesses citation sources, ensuring that their critical information remains consistent across the web.

Our local SEO services enables you to increase organic search engine results by creating and correcting listings in local business directories. No one but DSI Development cares enough to hand submit your business information to each and every directory — no shortcuts, no data feeds, no software submissions. We use Search Engine Optimization techniques to help the listings we submit to rank better. We optimize everything: your photos, your video, your business listings, we can even create a blog that is optimized.